I hath decided to put them all together minus StarDust as I have not enough about the Manga or the other book I read during it to make a full blow review, I don't think. So let us begin!
Attack on Titan – Chapter 59
5/5 – Lately it's all setting up a big upturn in the society and a rebellions and it's all exciting and this chapter took a turn where you thought they were ultimately gunna be bad guys and such and just awesome!
 [Firstly! How can these covers not persuade you to start this manga! They're gorgeous right?!]
Kuroshitsuji – Chapters 82- 95
5/5 – While I was a little lost when I got back into it, as it was just reaching the end of an arc, I quickly was thrown straight back into this world and forgot how much I love Sebastien's darkness and the Victorian setting and the clothing and the amazing stories the artist comes up with! Seriosuly the new arc that is from around chapter 86 – it's so interesting! Even though the one I jumped into finishing was a bit less awesome but the people involevd and ties unravelling = holy crap! xD O and did I mention it's very funny?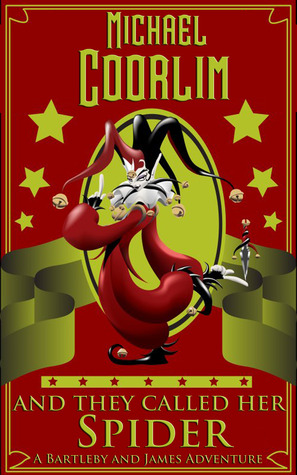 And They Called Her Spider
3.5\5 – I think this is self published! Nevertheless, let us admire this amazing and interesting cover! Next to the story itself: This story has interesting characters, an interesting plot, a few funny moments, solid writing which still has room for improvement but still well written and fast paced! Also loved the 'what could happen in later stories' hints that were dropped. My only negatives? Just wish it was a little longer, more fuller and that the steampunk elements and inventions were explained more. I think I will be carrying on and keeping an eye on this author!
So what do you guys think? Do you agree? Have you read any of these? What do you think of this joint-review-thing?
More updates coming today!!