Let me get the basics down:
X'Mas BookTube-a-Thon
When? December 19th – December 21st!
Video/Blog/Twitter? Here
Challenges:
1) Read a book with red and green on the cover!
2) Read a book you really wanted to read this year!
3) Read a book that was gifted to you!
4) Read 3 books!
Cram-a-Thon
When? Saturday, December 20th at 12 AM (your time zone) – Wednesday December 24th at 11:59 PM (your time zone)
Video/Blog/Twitter? Here
Challenges:
1)Read a children's book!
2)Read a hardback!
3)Read 2 books in 24 hours!
4)Read a graphic novel!
5)Read a book in verse! (or poetry!)
6)Read a novella!
7)Read 5 books total!
So I'm joining them together and have a super-a-thon and probably won't be doing many of the challenges (just stick to the XMas-a-Thon ones mainly as I signed up for it first) but, from the 19th to the 25th! And here are the books! (hopefully in the order I will read them).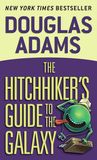 Tbh, I don't think I'll finish/get through the 4th book!
Will you be joining me?!