Hello and welcome to the first Friday Reads of 2015! I really have no desire to pick up any book at the moment other than A Game of Thrones which means my finishing of the Narnia chronicles is on hold. But I may pick it back up when I set off back to Uni tomorrow (it takes about an hour to get there and the Narnia books are easy to read).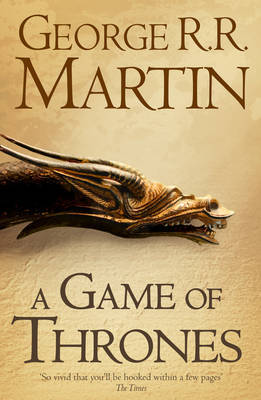 There is no way I'll finish A Game of Thrones anytime soon but if I do finish the Narnia book this week, I will most definitely be moving onto City of Stairs! As it is the Dragons and Jetpacks (GR Group) fantasy read of the month and I had this book as an ARC way before it even came out and recently it's been getting so much hype and I'm kicking myself for not reading it before its release and being unable to sit here now like 'I loved this book before you late comers did!' xD
I have to say; I'm already feeling the pleasant feels of only having a 20 book reading goal this year. Seeing my TBR for January only at 4 books is a beautiful sight to behold!
What are you reading this weekend and within the next coming week?