It's tag Thursday! Let's get cracking! or, a churppin' (because it's spring)!
1. How is spring where you live?
At the minute it's either raining and okay temp. or sunny but cold cold wind. Also at night it is super warm and everyone in the house is dying at night and frozen in the morning -_- Also according to my timehop, this time 3 years ago it was 19 degrees and I was in shorts!! -_- it's not got above 7 degrees this year yet!
2. Most anticipated book release this spring?
I don't have many that are coming out between March 21 and June 20 so…
Becoming Jinn by Lori Goldstein
[From GoodReads]
Forget everything you thought you knew about genies!
Azra has just turned sixteen, and overnight her body lengthens, her olive skin deepens, and her eyes glisten gold thanks to the brand-new silver bangle that locks around her wrist. As she always knew it would, her Jinn ancestry brings not just magical powers but the reality of a life of servitude, as her wish granting is controlled by a remote ruling class of Jinn known as the Afrit.
To the humans she lives among, she's just the girl working at the snack bar at the beach, navigating the fryer and her first crush. But behind closed doors, she's learning how to harness her powers and fulfill the obligations of her destiny.
3. Show us a book cover that makes you think of spring.
Perks or Charlotte's Web or or car fever [yellow!]
4. Where are you going to read this spring?
You mean 'are you able to read this spring?' my answer is probably not but if I can it'll be in my bed as I'm dropping off to sleep after a long day of doing non-stop work, just like I have been doing for over a month already. Is my final year at uni over with now?! ='[
5. Find a cover with the sun on it!
Warcry – kinda? … 5th Wave [even though it's not a happy book at all!]

6. What are your favourite spring reads?
I have summer reads and winter reads but not spring reads… something fresh… Charlotte's Web? Bridge to Terabithia perhaps?
7. Find a book with many different colours on it.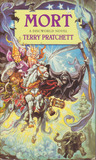 8. Whom do you tag?
By Hook or By Book
thoughts and afterthoughts
Caught Read Handed
Falling Down the Rabbit Hole [if you have time!]
Everyone?
Thank you for reading! Maybe Same Time, Next Week!