Cannot believe it's been exactly a month since I last did one of these! << Just shows how little time I have had to read! *cries* But I finally have found time so I can finally post another FridayReads =]
Last night I finished Magyk! (Update tonight or tomorrow! Spoiler alert: I enjoyed it!)

I am aiming to finish The Glass Magician this weekend as it's only a short book and I'm travelling home for the holidays so I'll be reading (if I'm not busy with my dissertation corrections) it on the way! =]
But I have absolutely no idea what to start next! I'm suppose to be doing #YearofCosmere and this months' book is The Well of Ascension but I do not have the time to be able to read an epic fantasy and I don't wanna ruin the impact and amazingness of it by starting it but not being able to finish it until like June =[
So what do I start next?!
I was thinking as April = GoT I was gunna carry on reading it but I'm naturally gunna do that anyway and I don't feel like picking it up right now anyway. Anyone got any ideas of what to read next? Out of my TBR I'm thinking: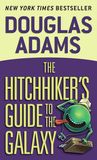 But I was also thinking of getting another ARC out of the way, like:
What should I read next?! What are your fridayreads this week?!