Almost forgot to do this today due to revision stress! xD
This week's theme: Ten Authors I REALLY Want To Meet – I'm gunna include dead authors too! ❤
1. J.R.R. Tolkien – because we ALL didn't see this one coming? The man. The legend. I would just want to have a cup of tea with him and just let him talk for hours and hours about his life, his books, the lore of middle earth and just suck it all up!
2. Terry Pratchett – I wasn't a big fan because I'd only sadly read 5 of the books when he passed but I'd love to at least have the chance to meet him and be able to say 'I really like your books! And they make me laugh and they're so imaginative and fun!'
3. Brandon Sanderson – Another legend ❤ Basically just want to have a cup of tea with him and thank him for his vaste imagination, how Mistborn blew my mind, apologise for not reading any more of his stuff currently, and tell him I love his writing teaching videos and how much they've helped me and just discuss world building and everything with him! Also get his signature (same with everyone really xD)
4.  Shakespeare – There's so much speculation about this man (or women) and his lifestyle, so I'd love to meet him and talk to him and just get like the load down and everything in his life!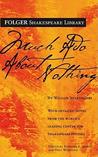 5. Ohba Tsugumi – the GENIUS who invented Death Note ❤ Would love to just interview him and get inside his head and learn how exactly he came up with such an amazing idea! The manga was genius so he must have a high IQ too!
6. Rick Riordan – Just want to thank him for writing Middle Grade books that actually appeal to everyone! I think it's amazing if an author can do that (Rowling did it too) and wanna just talk about Egyptian and Greek mythology with him all day!
7. Virginia Bergin – She is the first author to actually write a YA book and have me like/love it! So I'd thank her for that and just chat about The Rain and upcoming books etc.
8. Peter. K. Smith – Without this man, my dissertation would have been DOOMED! So I would meet him and thank him for being a researcher in bullying and anti-bullying cos all his research and books have saved my ass!
9. Lemony Snicket – Because he had more of an impact on my reading life than Harry Potter did (IKR! shocker!) and just thank him for the many books and adventures and aslo ask what the fuck happened in that final book cos it confused the hell outta me!
—
I couldn't think of a definite 10th =[ my reading knowledge and author knowledge is still very small in comparison to others.
Who made your list? Comment or link me to your TTT below!