This Week's Theme: Freebie! And I know exactly the topic I wanna do: Top Ten Books I HAVE to Read this Summer!
There are many many books I have been and am dying to read but because of Uni, I've had to stop myself from reading them because they're books I want to be completely immersed in and want to enjoy and take my time reading. So without further ado!
1. Harry Potter and the Order of the Phoenix – because I gotta reread HP and finally finish the series!
2.  Mistborn Trilogy – GIVE ME NOW!!
3. The Hitchhiker's Guide to the Galaxy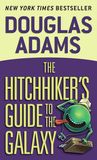 4. Hyperion
5. The Lies of Locke Lamora
6. Leviathan Wakes – I am now ready (and have the time) to engulf this SF epicness!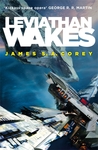 7. Wool – this book has been playing on my mind ALL year!
8. 1984
9. The Silmarillion
10. The Road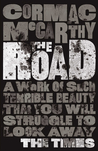 It as freebie week this week so what topics did you choose?!
Same Time, Next Week!