Cram-a-Thon video here.
When: July 10th (Midnight Your Time) – July 13th
Challenges:
1. Read a Children's Book
2. Read a Hardback
3. Read 2 books in 24 hours
4. Read a Graphic Novel
5. Read a book written in verse
6. Read a Novella
7.  Read 5 books total
TBR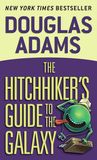 And if I have time, carry on with:

I can definitely get numbers 3 (due to manga) and 4 (manga shh!). I am not doing number 5 because I am not attempting my wonderful Shakespeare for a Read-a-Thon, he deserves more time and respect! Also, I don't own an Novellas unless I change that to 'short story' (so anything under… 50 pages?) but we'll see!
Are you participating?! Link me to your TBRs! xD