Originally created here
1. Show a book with a Summery cover! i.e Sun, Beach etc.
I shall show a few =]
2. Pick one fictional place that would be the perfect destination for your Summer Vacation! 
The Shire? … Camp Half-Blood? …
3. You're about to go on a flight to your Summer Vacation. But you want to read a book that lasts for the whole flight so what novella do you choose?
My flights are 6 – 12 hours at a time so I can't choose a novella cos it'll be read before we even leave the tarmac! So any of the following will definitely take me hours to read…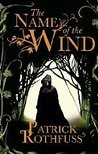 4. You have a case of Summertime Sadness what happy book do you pick up to shine a smile on your face? 
Anything Brandon Sanderson… Tolkien… Harry Potter… Percy Jackson…
5. You're sitting at the beach all alone…which fictional character would be your beach babe?
As in beach buddy or like beach hottie? Hmm… Tyrion? We can just have witty comments, bitch about everyone we see and drink wine all day long! Also, we can discuss books!! But a hottie? … Kelsier from Mistborn? Maybe…
6. To match your ice cream you want an icy cool sidekick! Which fictional sidekick do you pick?
Can I choose Tyrion again? For the same reason as mentioned above?
7. Share the Summertime Happiness! Who do you TAG?
YOU!