This Week's Theme: Top New Series I Want To Start –  this one'll be fun to do!! But too many series I want to start! So let's go with ones that I don't yet own but want to read ASAP!
1. The Stormlight Archive by Brandon Sanderson – this one was an obvious, I love Mr. Sanderson and want to get my mittens on this! Fingers crossed for Christmas – but should really finish Mistborn first xD
2. Heroes of Olympus Series by Rock Riordan – another author I love!! I loved the PJ Series and cannot wait to get around to this! I need more Greekness in my life!
3. The Powder Mage Series by Brian McClellan – this just looks amazing and sounds like it'll be a hella lot of fun!
4. Codex Alera Series by Jim Butcher – another fantasy classic I haven't bought or read yet =/ but really want to!
5. Falling Kingdoms by Morgan Rhodes – one of those that has mentions now and again on the web but is always high high praise and so; I want in!
6. The School for Good and Evil series by Soman Chainani – just look at that cover! It's enough to make me want it now and read it now!
7. The Assassin's Curse by Cassandra Rose Clarke – Pirates and Assassins? I'm in! Although this year, the company went bust and shut down, so whether you'll be able to purchase these books (and in this gorgeous cover design style) I don't know – I assume someone's picked the books up to publish…
8. Slintered by A. G. Howard – I love Alice in Wonderland and so this is a remake and a series and I wanna read it! Heard great this about it too!
9. Prisoner of Night and Fog by Anne Blankman – we know I've been pining for this book all year!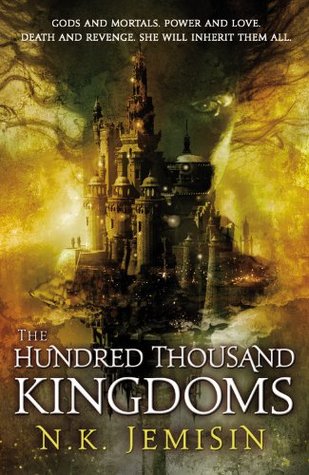 10. The Inheritance Trilogy by N.K Jemisin – another fantasy classic that everyone has read bar me and I needs it!
And that's my list! Any that I don't have that you think I should make an ASAP-er? What's on your list? Comment to tell me below or link me to your TTT!