This is a segment, started over at Tynga's Reviews but I do it a little differently (see here).
Been a while since I did one of these. But I just thought I'd do one seen as I did get things to add to my collection lately…
Finished Books – one in this entire month, so far – eek! Review is here. O wait! I read 4 manga volumes this week! =] so that's 140 pages. And, read like 100 pages of GoT this week too xD hehe
Kindle Freebies – I really got lucky this week with Robin Hobb! The others are ones I've gotten this month.
ARCS Received – I should stop looking on net galley xD
GoodReads Newly 'To Read' Books – obviously there have been a lot of adds since the last time I did one of these, so we'll just do like the most recent 10.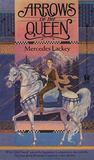 What happened in your book world this week/lately?
PS. I was thinking of doing a 'writing wednesday' or something where I write and post short stories on here every week or two weeks in order to get and keep me being creative and improving my writing and y'all can write comment and critiques [provided you follow Brandon Sanderson's group-work critique rules] and stuff. What do you all think?